Preparation
Place the oil and half of the butter in a pan over a medium-low heat. Cook the leek, garlic and rosemary, stirring for 6-8 minutes, until soft.

Add the rice and gently fry it. Then add the wine and allow it to evaporate. Add the stock, a little at a time, stirring all the time, for 20 minutes or until the rice is firm (you might not use up all the stock). Add the cream and cook for a further 2-3 minutes.

Melt the remaining butter in a pan over a high heat. Cook the mushrooms and rosemary for 6-8 minutes, or until golden. Add the rice to the mushrooms, then add the diced Paglierina.
Product used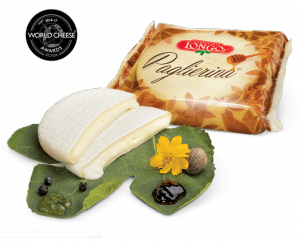 Paglierina®

This cheese has a very soft paste and an even straw yellow colour, and is named after the traditional conservation process, which took place on straw (the Italian word for straw being "paglia").

The light and slightly mo...
About
Suggestions for presentation:
Serve immediately.