Preparation
Cut the potatoes with the skins on into thick sticks; wash to remove the starch, drain and dry thoroughly with a kitchen cloth. Heat the oil in a deep pan and fry the potatoes in two batches. Place on absorbent paper and season with salt.

Cut the buns in half and place one or two lettuce leaves on the bottom half (depending on size). The add two slices of tomato.

Heat the Tomino del Bosacaiolo with speck on the grill or in a non-stick pan, the lay them on the bases made. Cover with the top of the bun and warm the bread again for about a minute on the grill or in the oven.
Product used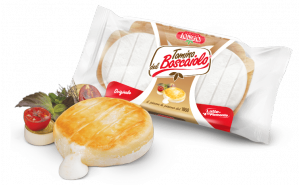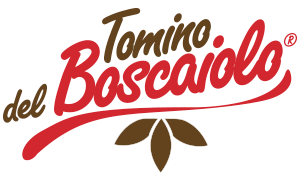 Tomino del Boscaiolo®

100% Piedmontese milk, traditional recipe and genuine goodness: these are the ingredients that make Tomino del Boscaiolo® a unique cheese, containing all the essence of an area where excellent f...
About
Ingredients
Tomini del Boscaiolo® with speck (or natural)
Hamburger buns or round country style bread
Lettuce leaves
Vine tomatoes
Large potatoes
Peanut oil for frying
Mayonnaise
BBQ sauce or ketchup
Salt
Suggestions for presentation:
Serve with the hot potatoes and sauces.